Get my 11+ years of pro experience in just 7 days of film…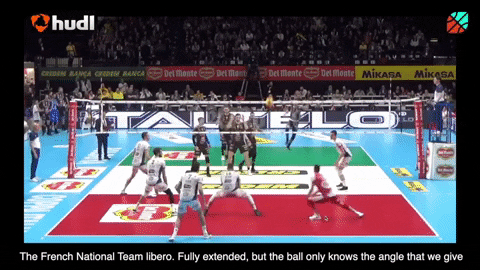 My name is Dustin Watten, I am a Team USA World Cup & Bundesliga Champion. What started off as me thinking about playing pro for 2-3 years turned into 11.
And after 11 years of playing in multiple leagues around the world including Brazil, Germany, Finland & my current home in the Polish PlusLiga. I decided to create something that I wish I had at the start of my journey.
Your ultimate guide to passing the perfect ball time after time. In this course you'll get every tool (described in detail) that I use to make play after play. 

With

over 47 minutes

of film here's what you get:
Day 1: The secret to the split step - reach the ball faster and with more balance than ever before
Day 2: Creating Space with our arms, No space = shanked balls
Day 3: Creating more time by... waiting
Day 4: Moving like Sergio - Stealing time
Day 5: Moving like Sergio - Defend half the court in half the Time 
Day 6: Moving like Sergio - Maintaining balance no matter the situation 
Day 7: The Keys to Passing a perfect ball
Download it all today and start studying the best players in the world. Learn their moves and how they're able to make play after play with ease then make their moves your own.
This project has had a huge effect on my own personal game, as the byproduct to creating this has helped me become more familiar with so many great players, their film, style of play and helping me understand where I can be better, solidifying my play to another level.
I'll breakdown the best players in the world - who have or are currently dominating at the highest level In the highest leagues and how you can steal their moves.
Learning multiple ways of passing so you can choose your favorite player, become more familiar with their style and in turn, ball out just like them.
You're ALL IN! I'm excited to get after it with you and help you build your own, individual path to greatness today.
With Over 50% OFF Click

ADD TO CART

To Get Yours Now
The amount of court i can cover...
I cover so much court now than before with the shuffle step and a split step it used to be only what was an arms reach away. My team can finally rely on my receives and coach has started playing me more because of this,thank you so much Dustin!
Superb !
This course WILL improve your passing. Dustin does an excellent job explaining very specific technical skills in reception. I highly recommend this course to anyone looking to refine their technique.